Sponsor Insight
Univerza v Ljubljani/University of Ljubljana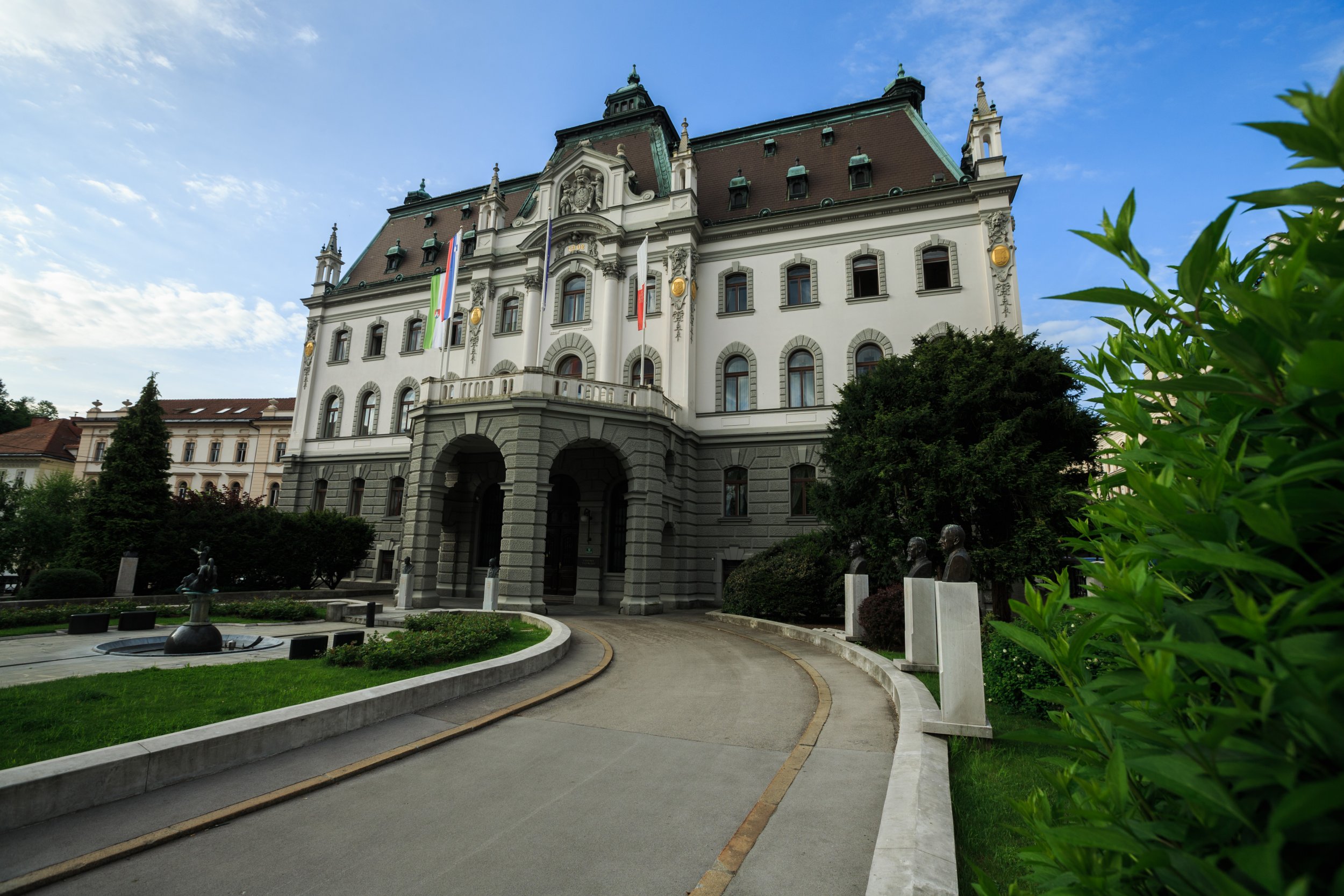 The University of Ljubljana is the oldest and largest university in Slovenia and ranks among the top 3% of universities in the world. Founded in 1919, it is known for high-quality study programmes in the social sciences, humanities, natural sciences, medicine, engineering, and the arts, which are implemented by 23 faculties and 3 academies of art, attended by nearly forty thousand students.
Within the University and in cooperation with foreign universities, we provide interdisciplinary and multidisciplinary study programmes in all three cycles. In addition to lectures, tutorials, and seminars, we place great emphasis on practical training, the inclusion of students in project work, international exchanges, extracurricular activities, career guidance, and other student pursuits. The University of Ljubljana's Career Centres provides a variety of activities to encourage students to be as active as possible while studying, to network with employers, gain additional skills and make sure they are as employable as possible once they leave school. These activities are entirely free of charge and available at all faculties and academies within the University of Ljubljana. Within the framework of the Office for Extracurricular Activities, students can develop competencies in areas other than their field of study. This primarily involves activities in sports, art, and culture, volunteering and charity, welfare and social activities, as well as health and environmental protection.
What is more, the University of Ljubljana encourages internationalization. In order to help foreign students complete their study obligations in the Slovenian language and integrate themselves in the Slovenian environment, we have introduced "Year Plus", which enables intensive learning of the Slovenian language. "Year Plus" comprises content and courses (in addition to mandatory Slovenian language lessons) that enable foreign students to extend their student status, provided they meet certain conditions. We are connected with the most renowned universities in Europe, and also encourage our member faculties to connect with specialized higher education institutions. We reinforce international cooperation by playing an active role in international associations, such as the Utrecht Network (UN), the UNICA network of universities, CELSA and The Guild. The University of Ljubljana is to coordinate the new European university alliance called EUTOPIA.
The University of Ljubljana is also the largest and central scientific and research institution in Slovenia. We share our top achievements in science and the arts with other universities, science, and research institutions and the business sector. By doing so, we contribute to the Slovenian and global treasury of knowledge and also work to pass this onto students and others.
Since we want to stay in touch with our students even after they complete their studies, we have established a network of alumni clubs at the member faculties of the University of Ljubljana under the joint name of the University of Ljubljana Alumni. Its main purpose is to strengthen relationships, foster cooperation and encourage networking between the University of Ljubljana, its member faculties and graduates, as well as among the graduates themselves. The aims of the University of Ljubljana Alumni network also include informal sharing of knowledge between generations, and providing information about career opportunities. The work we carry out with our alumni has earned us a special achievement award in the Outstanding Dedication to Engagement category at the international Graduway Leaders Summit (GLS) conference in Oxford.
In addition to all the University of Ljubljana has to offer, it is important to note the wider environment. To study in Ljubljana means to study in Slovenia's capital, 2016's Green Capital of Europe, which was awarded the permanent title of City of Literature by UNESCO and which stands as a candidate to become the European Capital of Culture 2025. One only needs to drive an hour from Ljubljana to reach the Slovenian coast, the Karst region or the Alps. It is also worth mentioning that Slovenia continuously ranks among the safest countries in the world.